North Rillito Interceptor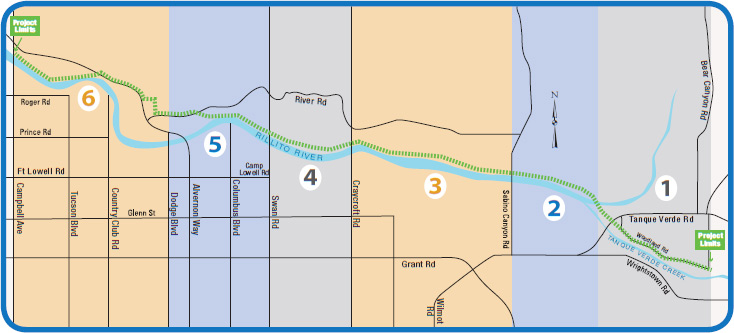 Pima County Regional Wastewater Reclamation Department (RWRD) and their contractor, B&F Contracting, Inc. began work on the North Rillito Interceptor Sewer Rehabilitation Project (NRI) in 2014.
The NRI is a large diameter pipeline, approximately 10 miles long, that transports wastewater from the City's far east side in the Woodland Road and Bear Canyon Road area, along the north bank of the Tanque Verde Creek and Rillito River, to the Ina Road Wastewater Treatment Facility -- which serves a major portion of northern and eastern Tucson. Although there are no immediate plans to increase the NRI's capacity due to limited density growth, the RWRD must comply with U.S. Environmental Protection Agency guidelines relating to wastewater system capacity, management, operations and maintenance, and minimizing the number of sewer overflows.
Rehabilitation of the NRI employs a Cured-In-Place (CIPP) Lining Process and will be completed in six phases, (as seen in map above) but not necessarily in order*. Work has already been completed in the area between Craycroft Road west to Dodge Boulevard.
Residents should anticipate large equipment traveling through/nearby the work area. The traveling public should expect delays when driving, bicycling, or walking in this work area. For your safety, please observe all traffic control signage and message boards, and obey reduced speed limits. Watch for updates related to upcoming construction phases through email, the website, letters, flyers, media and open house invitations.
*For more information about the CIPP Lining Process, please see CIPP Process/FAQS.
Click any of the maps on this page to download/view a PDF version in greater detail.
West of Campbell Avenue to East of Hacienda del Sol Road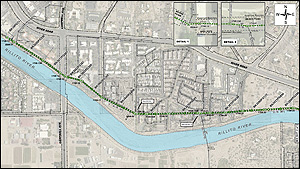 Hacienda del Sol Road to East of Dodge Boulevard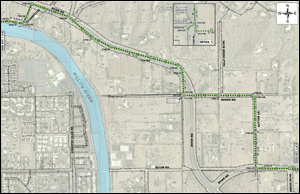 Dodge Boulevard East Toward Swan Road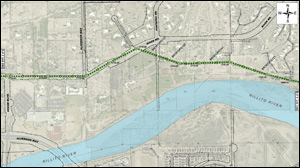 West of Swan Road to East of Camino Blanco Road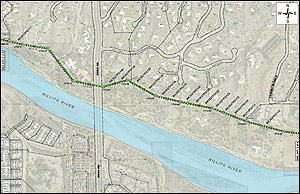 Camino Blanco Road to East of Craycroft Road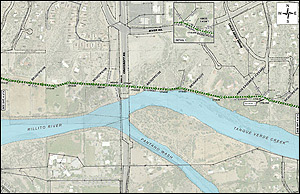 East of Craycroft Road to East of Bacobi Avenue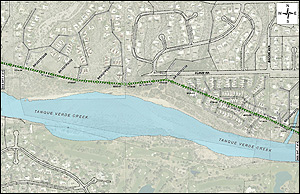 East of Bacobi Avenue to East of Lodge Road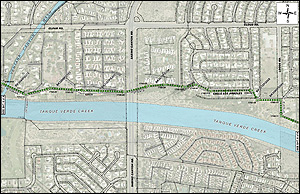 East of Lodge Road to Woodland Road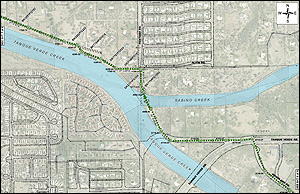 Woodland Road East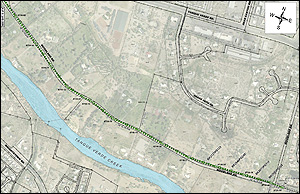 For project updates or to find out more information, fill out our form below.